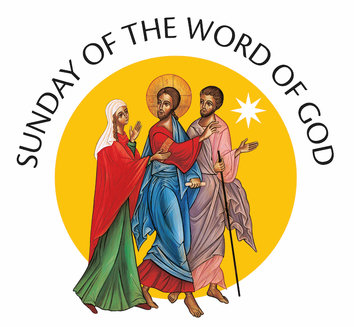 The Sunday of the Word of God is marked in January each year on the 3rd Sunday of Ordinary Time.
Resources are available on the Sunday of the Word of God page of the Catholic Biblical Federation's website.
These include a Liturgical-Pastoral resource from the Pontifical Council for Promoting the New Evangelization, a note from the Congregation for Divine Worship, and suggestions for families for enthroning the Bible at home.
Pope Francis will preside over the celebration for the Sunday of the Word of God on 23rd January in St. Peter's Basilica. During the liturgy, the Pope will confer the ministry of Lector on both lay men and women, as well as the newly established ministry of Catechist on several members of the lay faithful, both women and men. This is the first time that ministries will be conferred on women and is part of a redesigning of ministries in the Church, giving official recognition to non-ordained members.
Read more on the Vatican News site.